WHO WE ARE
We are a team of IT Professionals that want to serve our community by giving back a solution that every Masjid can use to offer Salah in a safe and compliant manner. We firmly believe masjids should bear no cost ever for implementing the solution. We are acutely aware that our data is very sensitive and Masjids should not expose the data by using public and commercial platforms such as Google Docs or Eventbrite, etc. by hosting our fully encrypted data in Microsoft Azure Data Center with all security protocols.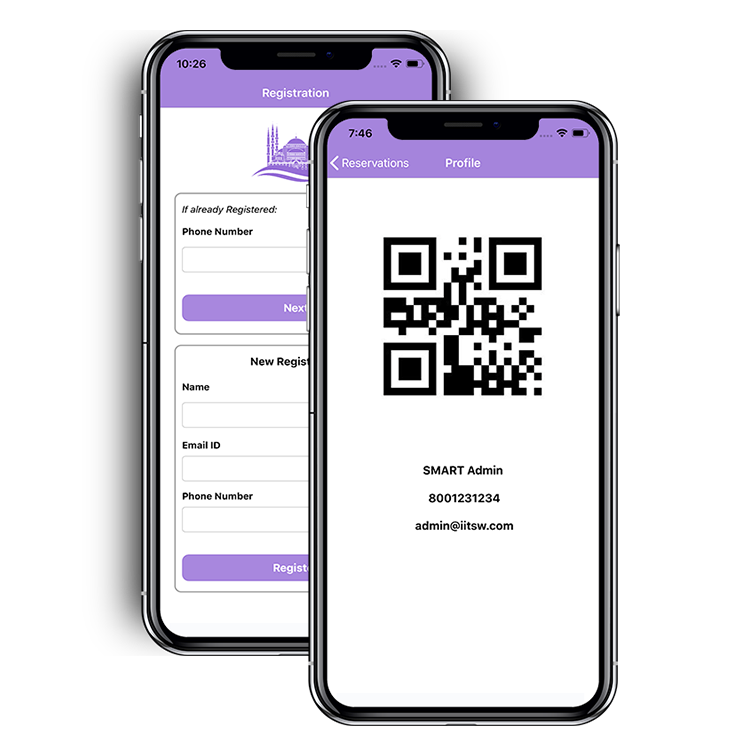 One-Time Registration will assign a unique QR Code that will be used as Profile ID and for Mobile Check-In as well as for Masjid Check-In
SMART Jamaat App Home Page makes it convenient to make Reservations at any Masjid for any Salah on any given day. One can also Check-In for next Salah, access Summary of Reservations and User Profile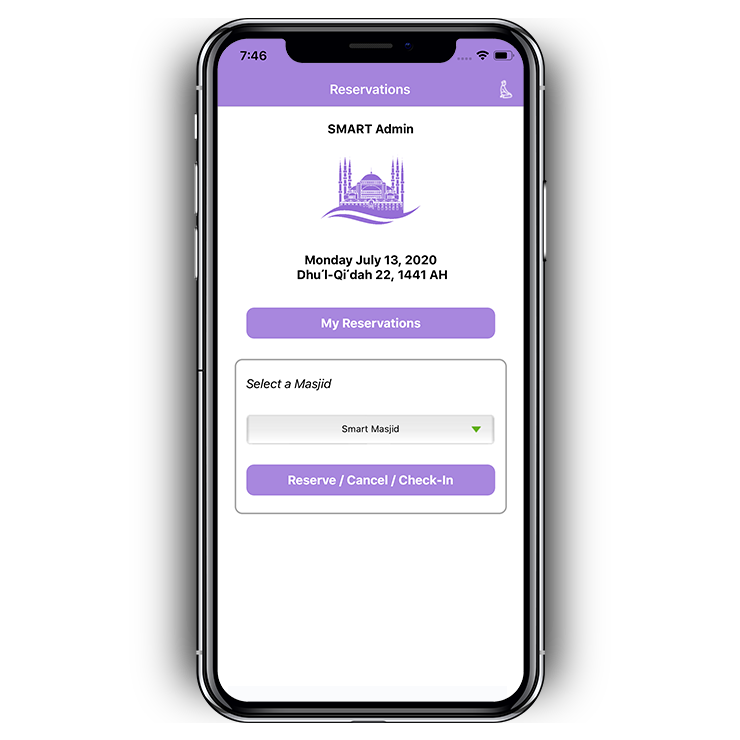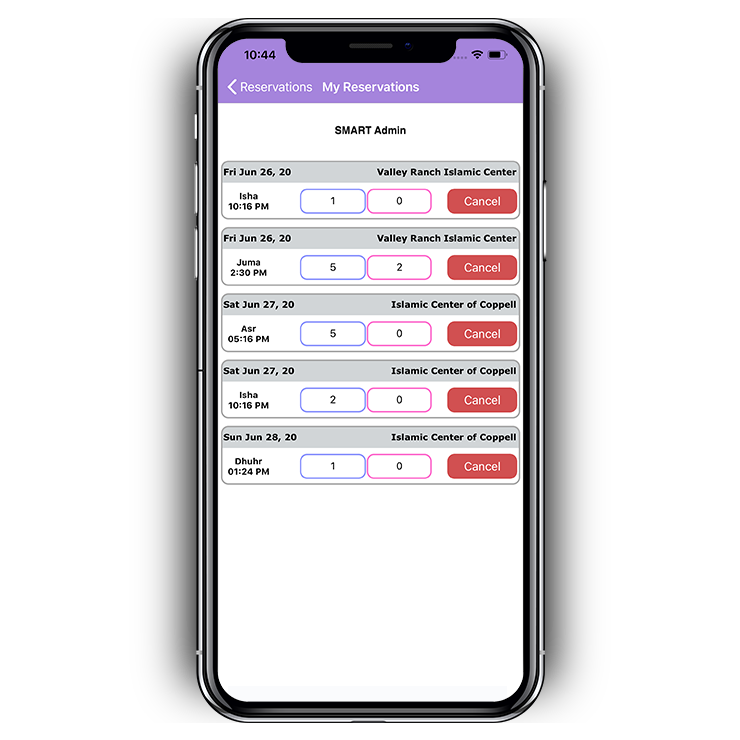 My Reservations Page is a summarized snapshot of all current active Reservations. One can also edit and cancel from here.
One must read and fully follow the Guidelines, answer all the questions from the Questionnaire and read and accept the Disclaimer set by each Masjid in order to make reservations or Check-In.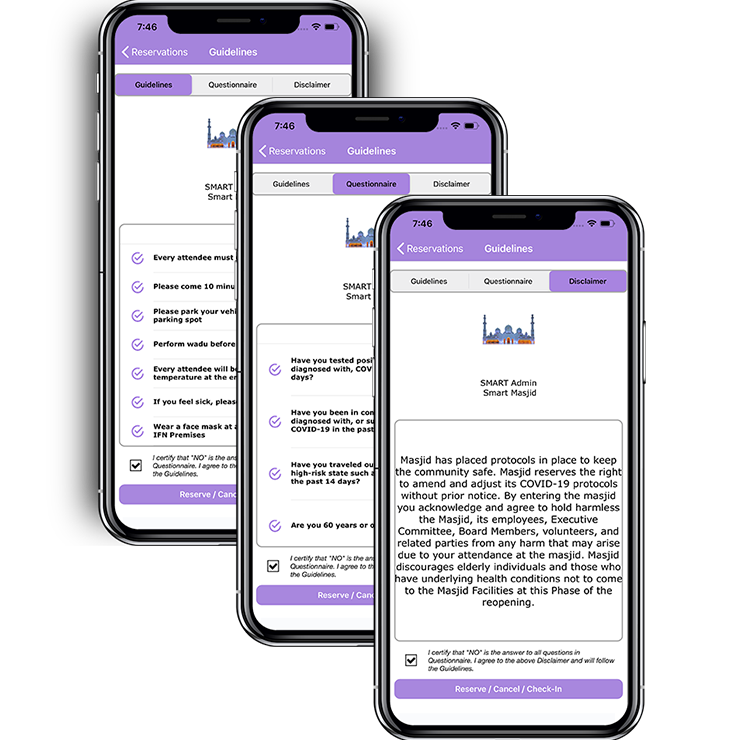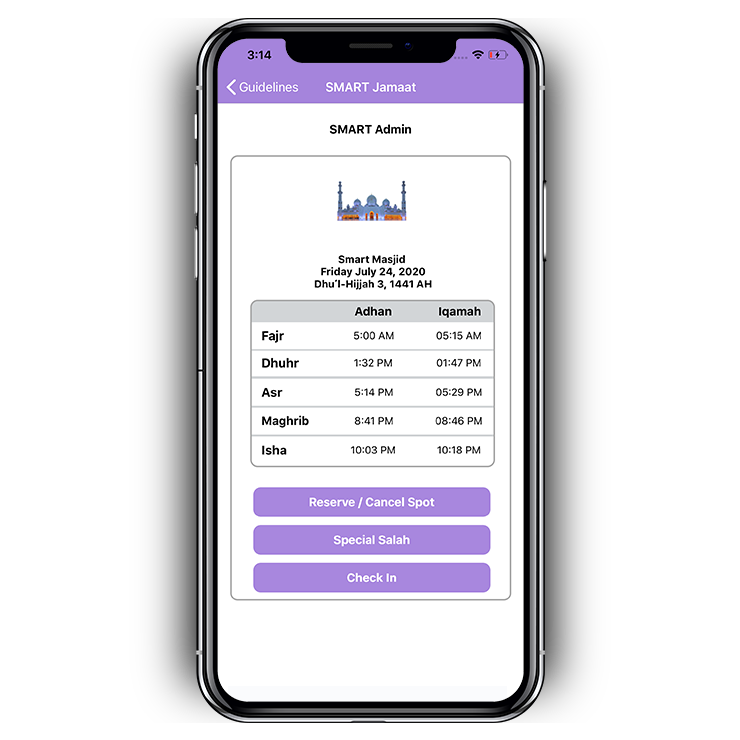 For a selected Masjid, one can make Reservations or Check-In from this page. Salah Timetable is also displayed
The page will display the real-time salah spot availability along with total spots information for all active Salah at the selected Masjid. One can reserve or cancel the required brothers and sisters spots for each Salah. On Friday, Juma Salah can also be reserved. Help section is available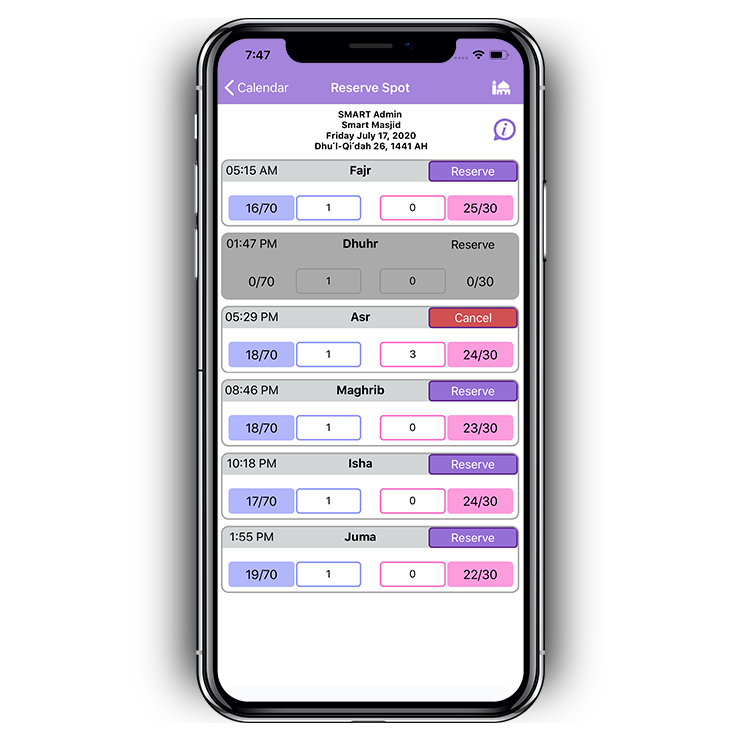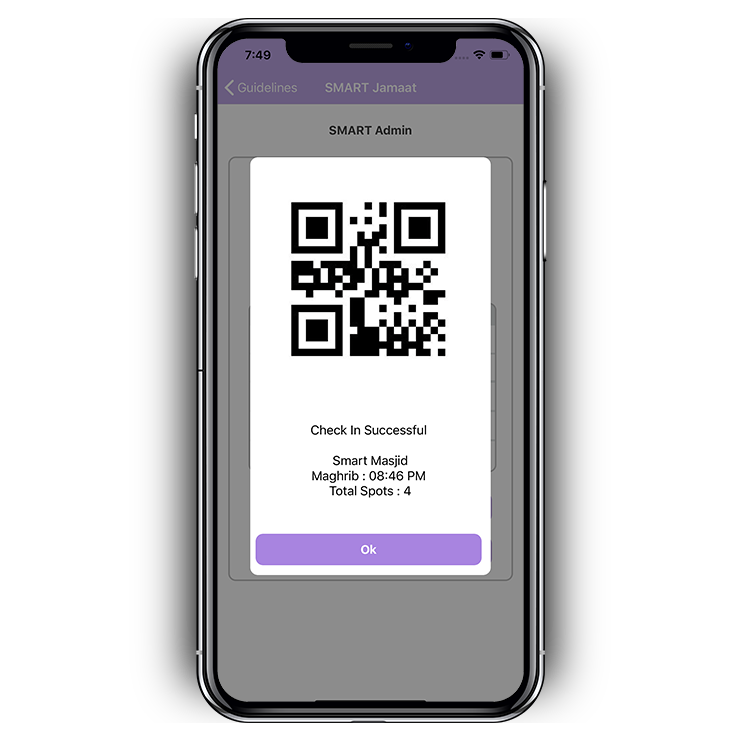 Mobile Check-In process for the next active salah includes having a reservation at the specific masjid, read and agreeing to all the Guidelines, Questionnaire and Disclaimer. Once the Check-In is successful, a QR Code Checked-In Screen is displayed that is used by the Masjid to validate and physically Check-In.
One can reserve the spots for Eid al Adha using the SMART Jamaat App via the Special Salah Section. System will display the available Salah times and real time availability of spots for you to reserve your desired salah time.
For Eid Salah only, Instant Eid Reservation Portal is also available for each Masjid.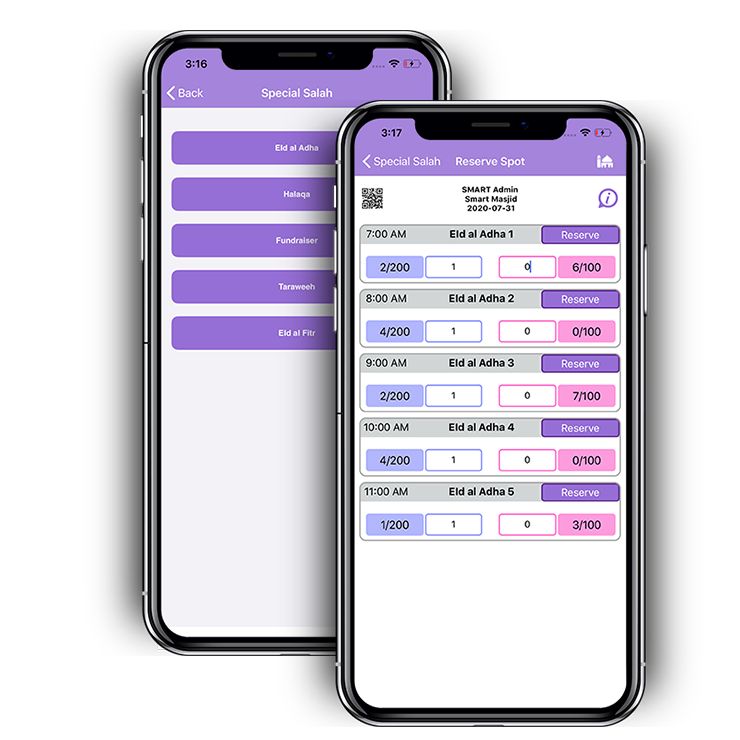 Contact Us
Address
735 Plaza Blvd #210, Coppell, TX 75019.